The simulation game Bricks & Chocolate is the main tool of this workshop. Attendees gain practical skills for better collaboration between different parts of the organization. They also define their value streams and review the flow.
Benefits of value stream management
Teams that manage themselves, gain the ability to quickly implement the required changes (Agile approach)
Improving access to the entire value chain from the customer's request to delivery
Improving teamwork, increasing team efficiency
Significantly reduced Time to market – the organization can respond flexibly and quickly to customer´s needs.
Role play game. Basic value stream with the game has following series of steps: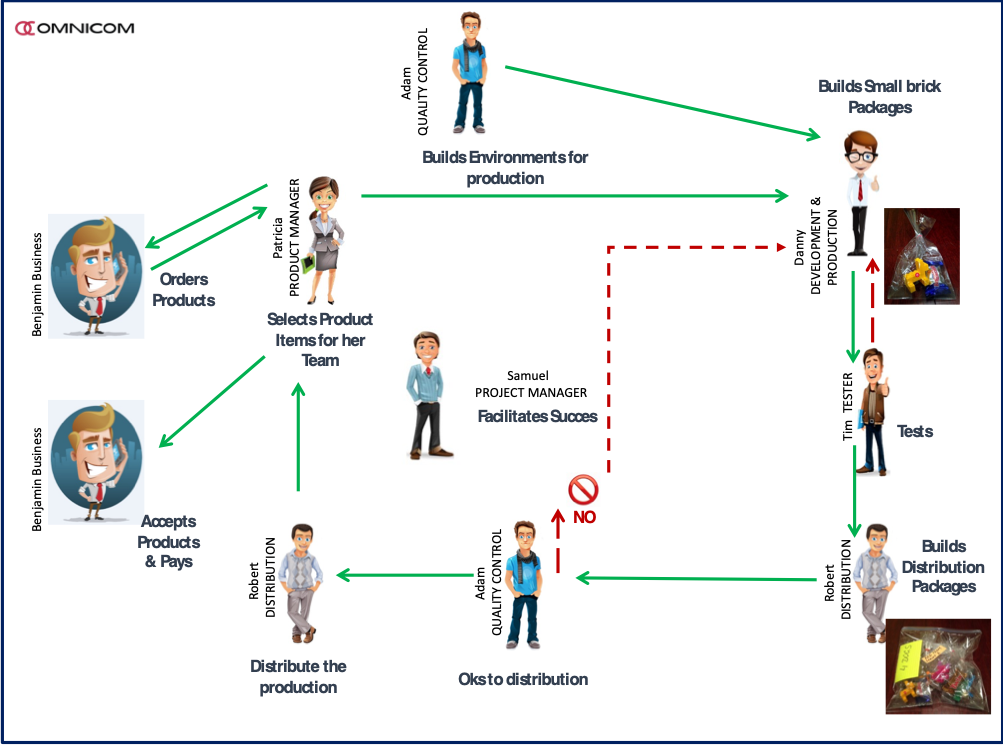 The game is divided into several sprints with different scenarios. Each sprint is measured according to the delivered demand and quality of products.