The key to successful fulfillment of business goals is effective company management. Current, accurate and reliable data, functioning processes and fast communication are an integral part of effective management. Today, company managers around the world are helped by the so-called ESM tools that are often provided as SaaS (software as a service). Companies do not have to invest in programming their own SW tools for managing and controlling company processes, instead it is enough if they choose the necessary modules and tools from a wide range of proven SW platforms on the market. The flexibility is almost endless, and each company thus gets a tailor-made solution – its own puzzle of digital tools.

ESM tools mainly bring speed, simplicity, transparency and higher efficiency to company management. The principle of ESM is the uniform provision of corporate services for employees. In companies, such services are often handled only by e-mail, and service requests that need to be approved. Often even handled in paper form. Meanwhile ESM brings one central company portal where the employee can find all the necessary requests and instructions, whether it is HR, IT, Facility or other services for employees. It is not only about collecting requests, but mainly about orchestrating and automating subsequent activities for processing the request. ESM tools can even orchestrate and digitize more complex situations, such as employee onboarding and offboarding.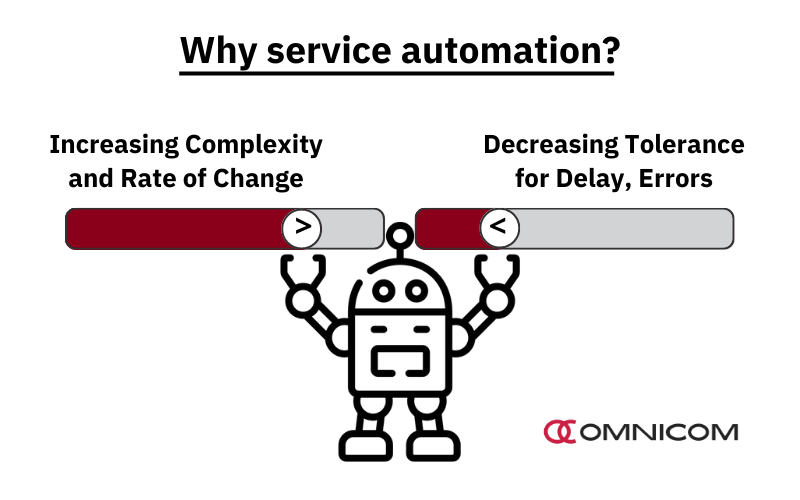 What benefits will your company get when you decide to implement one of the ESM platforms in your internal environment?
Simple, fast and secure access to the platform from any device via the Internet (mobile phone, tablet, PC).
Automation and digitization of activities associated with processing employee requests.
24/7 overview of what is happening in the company. Current data and information available anytime, anywhere.
Savings in investment costs of up to tens of thousands of euros for the development of your own online system for managing the company's operation. You only pay for what you really use!
Overview of costs for individual business services.
An overview of business assets, be it company cars, computers, mobile devices and more.
Current information on the state of technical (and other) equipment and automation of property inventory.
An overview of the performance of the tasks of team members and thus the opportunity to manage human resources more effectively.
Support of agility in the company through the use of specific functionalities such as Kanban/Agile board, Product Backlog and similar.
Standardization of work and improvement of knowledge management and distribution through functionalities such as modeling of work activities (workflows) and knowledge databases.
API and workflow integration with other SW tools for even better automation of company processes.
One of the most important benefits of implementing an ESM tool is service delivery automation. According to a survey by Enterprise Management Associates, Inc. companies expect the following benefits from service automation: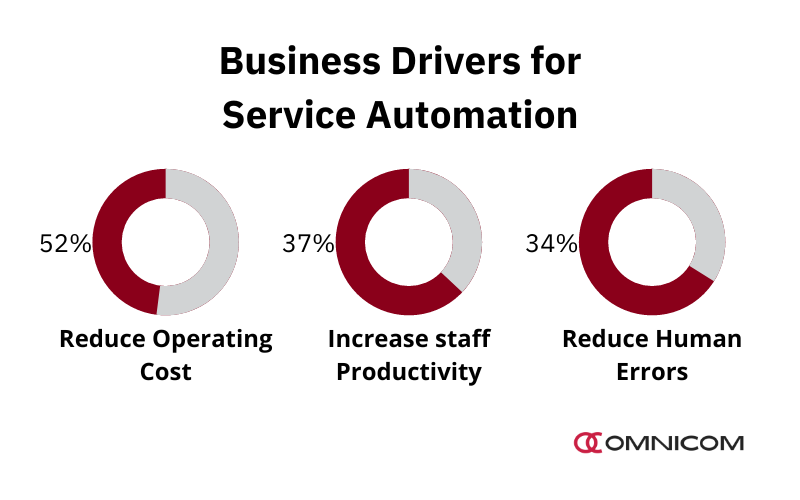 We at OMNICOM have long been helping companies work more efficiently using new digital tools. Our practical experience and references from our clients confirm that ESM tools are irreplaceable helpers in the day-to-day management of a company.
Want to learn more about ESM tools? Read a short case study on the successful implementation of the ESM platform 4me in the company MH Teplárenský holding, a.s. We will be happy to answer your other questions in person, on the phone or online.