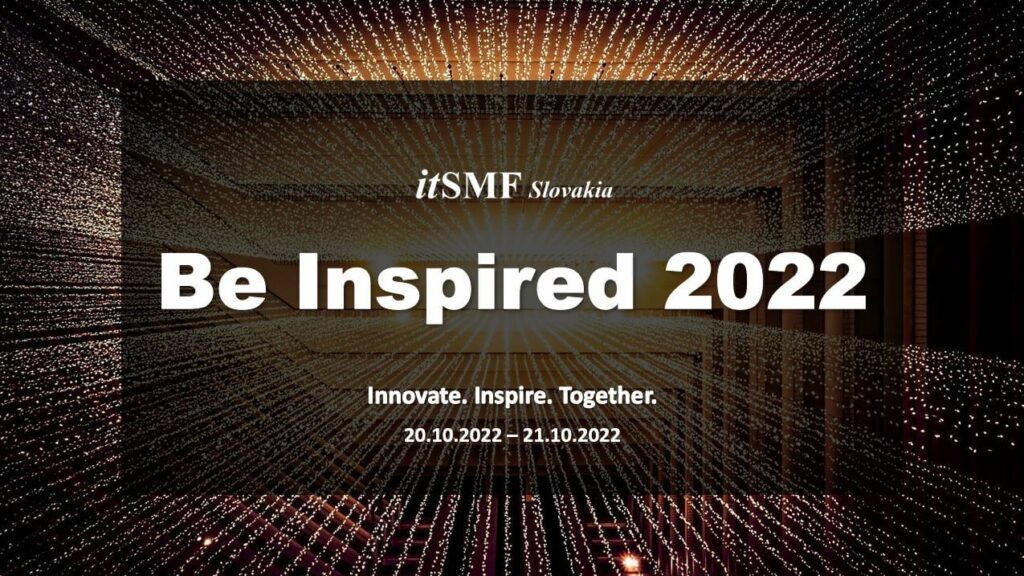 OMNICOM is this year the platinum partner of the annual itSMF Slovakia conference called Be Inspired 2022. Conference will take place exclusively online this year. The good news is that the conference is free for participants.
2020 was the year of the beginning of unprecedented digital progress. Companies have started going through digital transformations and changing the way they do their business. We were there. Even in today's turbulent environment, digital transformation is still an important topic. OMNICOM has been there since the beginning, helping its customers adapt to changing market conditions. We stand by our customers even today. Inspire your business with the progress we implement every day for our customers and join us at the itSMF conference "Be Inspired 2022".
During the conference, you can look forward to contributions from a number of experts from Slovakia and abroad.