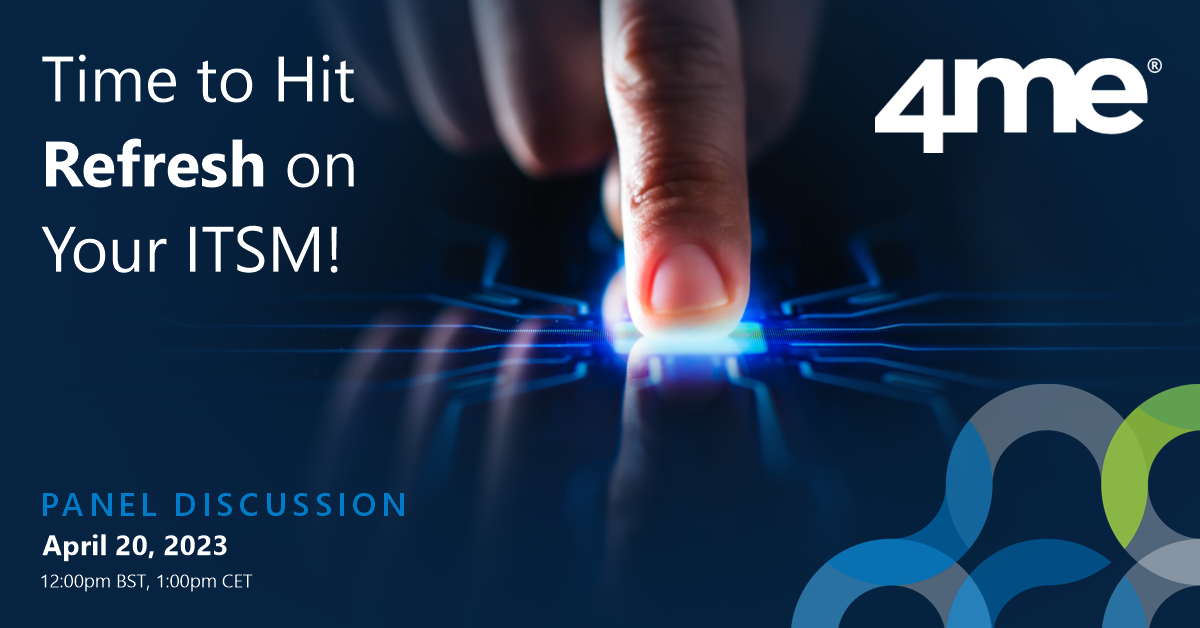 Time to Hit Refresh on your ITSM! Join our Panel Discussion on April 20 to find out why.
Is there general disillusionment with your existing IT service management (ITSM) solution? Time to review!
How many of these challenges do you recognize?
Unsatisfactory service efficiency and user experience
Low user engagement due to language barriers
Lack of collaboration across teams
Lack of transparency
Slow to innovate due to complexity
Misleading hidden costs
There is an alternative. You do have a choice!
You are invited to join a panel discussion with two 4me customers experiencing these challenges who chose 4me as their alternative solution and haven't looked back.
In 60 minutes, they will share their journey, providing insight into increasing user engagement, productivity, and satisfaction while significantly reducing costs.
Panelists:
Fiskars Group – Mike Rossi, Senior IT Manager, Service Management
Merchants SA – Neil Van Der Merwe – IT Executive
April 20, 2023
12:00 pm BST / 1:00 pm CET
4me hosts, Tuan Vu, Service Management Architect, and Andy Richardson, Solution Architect at 4me, look forward to your participation.