Together with 4me at the itSMF conference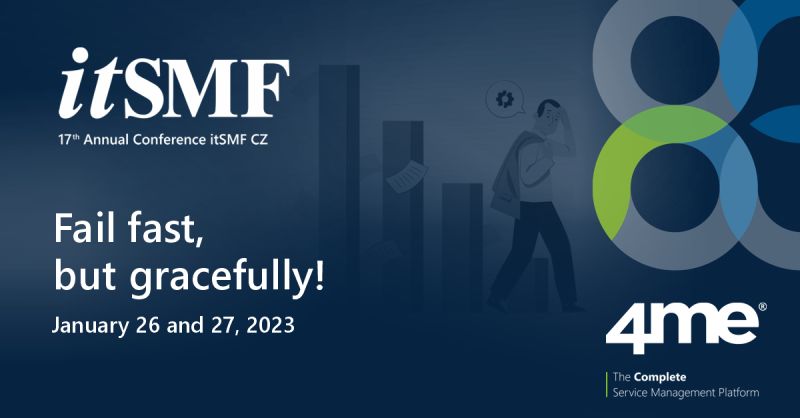 We hereby cordially invite you to the itSMF CZ conference called "Fail fast, but gracefully!", which will take place on January 26 and 27, 2023. Together with our partner 4me, we have prepared several interesting topics for you:

· 4me technical consultant Bartlomiej Duma will be here to demonstrate 4me and answer all your questions
· Karina Rybarova from MH Teplárenský holding will talk about value streams, January 26 at 11:30 a.m.
· Miroslav Hlohovský, our CEO, will show more about value streams at an educational workshop on January 27 at 8:30 at DHL IT Services.
· Petr Behavka, a local 4me expert, will speak on stage on January 26 at 10:50 a.m. about best practices and benefits of 4me.

We will be very happy to welcome you at the 4me stand.
We are looking forward to your participation!